OUR TEAM
Meet Our Dynamic Team
MISSION & VISION
BLI's mission is to promote self-worth, confidence, and resiliency in children through reading, learning, and performing. Leah Veal, a specialist level educator and equity champion, founded the organization so that children from every socioeconomic status will have access to a high-quality education. Our team envisions a world where all children have access to effective and inspiring learning programs.
Lorena Grizzle
President
Pinellas County Schools
Lorena Grizzle is a 14-year teacher with Pinellas County Schools. She graduated from Colorado State University with a degree in Fine Arts, and had a career in art, banking and sales before returning to teaching. She earned a Masters degree in Exceptional Student Education in 2011 and a Master's in Reading Education in 2012 from USF St. Petersburg. Hobbies include art, cartooning and swimming. She lives with her son in Largo, FL.
Patrick H. Mazza
Vice President
Mazza Insurance
Patrick is the President of Mazza Insurance & Financial Services. He brings over 22 years of experience in insurance and risk management to the board. Patrick is a husband, a father, and a long time resident of Florida. He is invested in making sure that Florida youth have access to quality educational programs. He happily volunteers his time to ensure every child has the opportunity to succeed.
Howard Braun
Treasurer
Score Mentor
Howard is a proven problem solver with extensive experience in both the public and private sectors. He has worked as an engineer, a management consultant in planning, an investment banker, and a compliance officer. Although retired, he continues to volunteer as a Score Mentor in Pinellas County and his background in both fundraising and finance make him a valued addition to the team. He brings an MIT education and over 55 years of practical experience to the board.
Tina Fischer
Board MEmber
Fletcher Fischer Pollack P.L
Tina represents developers and small and medium-sized businesses as outside corporate and real estate counsel. She also represents landlords and tenants in commercial lease transactions and provide assistance to clients with land acquisition and disposition, due diligence, environmental permitting, and negotiation of land use approvals, master development agreements, interlocal agreements and public/private partnership agreements. Tina is dedicated to her community as active board member and supporter.
Cailey Klassen
Board Member
Gulfport Library
Cailey Klasson is a youth services librarian in the City of Gulfport. She is also an active board member of the Sonia Plotnick Health Fund supporting PR, Social Media, and Community Outreach for non-profit women's health fund serving the Tampa Bay area. She has a Master's degree in Library and Information Science and a Bachelor's degree in English Language and Literature. She is a certified FTCE Educational Media Specialist for PK-12.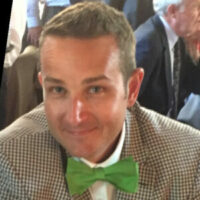 David Lafferty
Local Moguls
Board Member
David is the founder of Local Moguls and graduate of the University of Kentucky. He is a marketing maverick and digital communications developer who loves helping businesses in his local area grow and thrive. David lives in Lexington, KY with his partner of 10 years, his son, Owen, and his two bulldogs.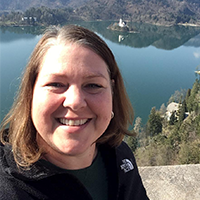 Marisa Campbell
Advisory Board Mentor
Marisa attended Hollins College where she graduated with a B.A. in Political Science and French. She spent four years in service as a Peace Corps Volunteer in Benin, West Africa studying rural community development. After returning to the States, she founded Campbell Concierge Services. She continuously pursues her love of learning through travel and has visited over 50 countries to date! Marisa is thrilled to support an organization where she can share her knowledge and talents with young learners. She lives in Lexington, KY with her husband, Kenneth Campbell, and their 3 dogs.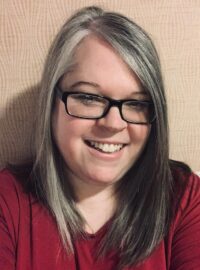 Charla Heersche
Board Member
Board Member
Charla is a former educator and current director of Faith Lutheran Childcare. She graduated with her Master's in Early Education, and she is a native of Lexington, KY. Charla is committed to helping all children in her local community believe and do good, learn and grow, and become inspired to make the world a better place. She is a valued member of our team!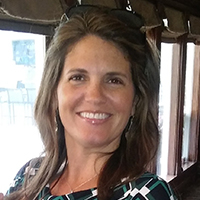 Leah Veal, Ed.S
Executive Director / Language Arts Teacher
Ms. Veal is a third-generation educator, former counselor, and founding director of BLI Learning Labs. She obtained her Ed.S from Georgia State University and has twenty-five years of experience in healthcare and education. She is responsible for creating dynamic academic programs, developing relevant, creative, engaging educational products, and strategically collaborating with a variety of stakeholders to ensure that all children have access to a high-quality, inspiring education.
Whether teaching in a Title 1 school or an IB school, Leah sets high expectations for learners and always encourages children to give their best in everything that they do.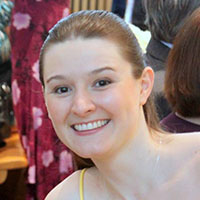 Kelly Bramlet
Art Director / Facilities Manager
Kelly is a creative artist with many years of experience working with youth of all ages. 
She graduated from Florida State University with an art degree and loves painting, sculpting, and inspiring young artists to shine. Whether it's making dinosaurs with our primary learners or teaching art history to our middle schoolers, Ms Kelly's art class is always brimming with excitement!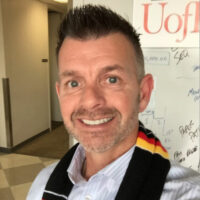 Kevin Schoedinger
STEM Teacher
After enjoying an early retirement from Lexmark, Kevin joined the Kentucky Team as a STEM teacher. With over 30 years of experience in the tech industry, he is excited to share his passion for learning with his students. Kevin is a graduate of the University of Louisville Engineering School where he earned a Master's of Engineering in Electrical Engineering.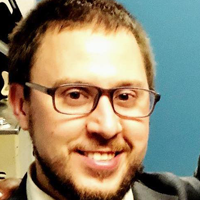 J.W. Merrett
High School Teacher / Music Director
Jacob W. Merrett is a lifelong learner, dedicated educator, and seasoned musician. He joined the BLI team to use his passion for education to help the youth in our city learn and thrive. In addition to his role with BLI, he is the organist and choirmaster at St. Mary's Episcopal Church and was the Performing Arts Department Chair for over a decade at Lakewood High School in south St. Petersburg, Florida. Mr. Merrett earned the BME from Florida State University, along with certificates in Piano Pedagogy and Sacred Music. He also earned the M.Ed. from USF St. Petersburg. He enjoys biking, kayaking, playing video games with his wife, chasing trains with his son, making faces at his daughters, and lazing about with his dogs.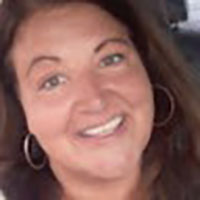 Lori West
Middle School / Drama Teacher
Lori is a passionate, certified  ELA teacher with 18 years of experience learning and teaching ELA and literacy strategies. She graduated from the University of South Florida with a Master of Arts in Reading and English Education. Ms. West is a team player and is committed to helping each child succeed. 
Contact us to learn how we promote self-worth, confidence, and resiliency in children through reading, learning. and performing.

REGISTRATION #: CH53259 A copy of the official registration and financial information may be obtained from the division of consumer services by calling toll free 1.800.HELP-FLA or ONLINE at www.FloridaConsumerHelp.com. Registration does not imply endorsement, approval, or recommendation by the state.
Main Campus
BLI Learning Labs
4820 Park Blvd
Pinellas Park, FL 33781
(727) 281-6564