Welcome to BLI Institute of the Arts
A micro school for children ages 5-16
BLI Institute of the Arts is a creative space for readers, artists, musicians, and performers ages 5-16. Children unleash their creativity and hone their craft in our creative arts microschool!
BLI Institute of the Arts
What Makes Our Performing Arts Microschool Different
 BLI Institute of the Arts is a creative arts microschool for children ages 5-16.  We specialize in providing targeted reading instruction and utilize the arts as a way to empower and engage those who learn best through design and drama!  Our team consists of highly trained, creative, and compassionate teachers who take a practical and fun approach to promoting self-worth, confidence, and resilience in children through reading, learning, and performing.
We Offer A Unique Learning Experience At Our Performing Arts Microschool
In addition to providing core instruction in ELA, math, and science, we offer a unique learning experience that integrates the arts into all aspects of education. Our students learn graphic design, music education, custom puzzle making, as well as produce and perform up to four plays each year. And they design their own props!
Daily Schedule: 
9:00 AM-9:40 AM
Self-selected reading; puzzles; tutoring
9:40 AM-10:00 AM
Foreign Language
10:00 AM -10:30AM
Math
10:30 AM-11:00 AM
Science
11:00 AM -12:10 PM
Reading and Creative Writing
12:10 PM -12:30 PM
Lunch and Games
12:30 PM-1:15 PM
Music class
1:15 PM-2:00 PM
Art and  Drama class
2:00 PM-2:30 PM
Choice Time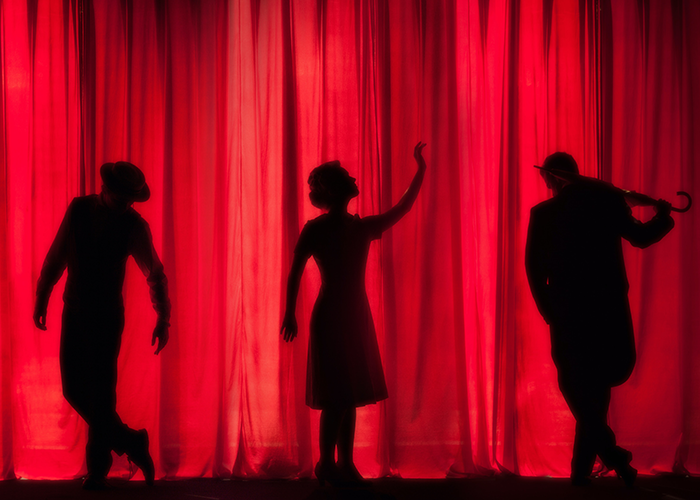 Performance-Based Grading System for Our Performing Arts Microschool – Providing Comprehensive Feedback and Guidance for Artistic, Social and Academic Growth
At BLI Institute of the Arts, we strongly believe that learning should be a fun experience for children of all ages, while also ensuring that learners are prepared for rigorous higher education programs. We do not assign grades or homework. Instead, teachers  keep a work portfolio for each learner, including writing samples, photos of team projects, and quarterly assessments in reading, writing, and math. Narrative evaluations are provided to parents before a child advances to the next level of learning!
Small Class Sizes and Personalized Learning at Our Performing Arts Microschool – A Look into Our Age-Appropriate Classrooms and State-of-the-Art Computer Lab
Our learning design includes a 10:1 student-teacher ratio, and children are grouped into four classrooms for core instruction: a 5 and 6 year old class, 7-10 year old class, 11-13 year old class, and a 14-16 secondary class. All students complete math, grammar, and reading comprehension assignments in our state of the art computer lab one day each week.
Whether you're interested in our targeted reading instruction or our unique approach to learning through the arts, we invite you to schedule a tour of our private school, BLI Institute of the Arts, today. Our certified, creative, and compassionate teachers are dedicated to promoting self-worth, confidence, and resilience in all of our students.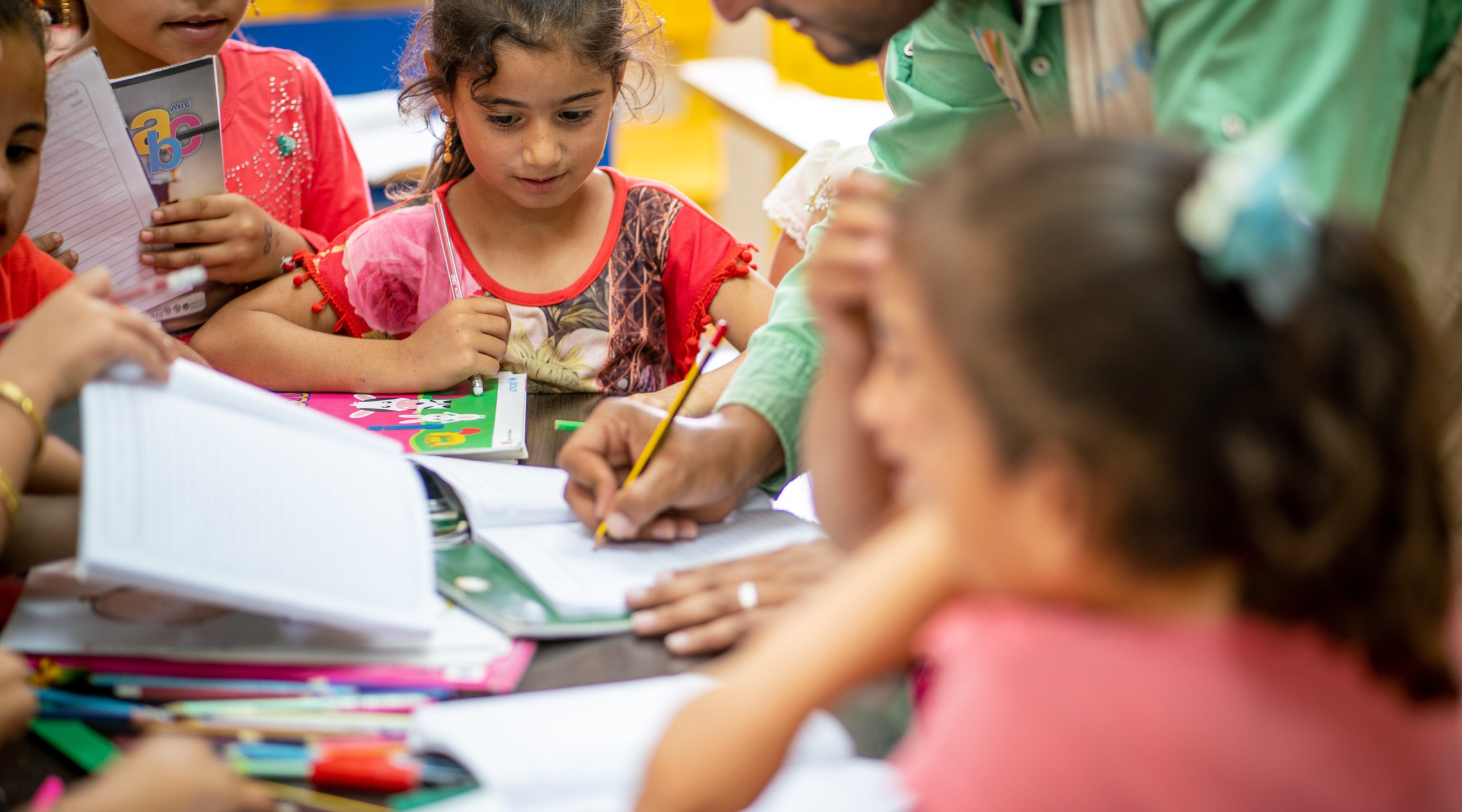 At our microschool for children ages 5-16, there are options for both summer and year-round tuition. Parents can choose to enroll their children in the summer program for a more condensed and intensive learning experience, or they can opt for year-round enrollment to ensure their child's education continues uninterrupted. The school's flexible scheduling and small class sizes allow for personalized attention and a customized curriculum tailored to each student's unique needs and learning style. Whether attending during the summer months or year-round, students at this microschool receive a top-notch education in a supportive and nurturing environment.
| | |
| --- | --- |
| Year-Round | Summer   |
| $8,500 | $1,000 per session |
Give Your Child a Step Up by Enrolling Them in Our Performing Arts Microschool
Get ready for a summer of creativity, fun, and learning at BLI Institute of the Arts, a performing arts microschool for children ages 5-16! Enroll your child in our exciting summer program and watch as they develop their skills and explore their passions in a supportive and engaging environment. Our summer enrollment dates are now open! So don't miss your chance to join the BLI community. Take your child's creativity to the next level by enrolling them into our dedicated performing arts microschool. Contact us today to join the wait list for summer 2024. 
Session 1:
Wednesday, May 29 –  Friday, June 14
Session 2:
Tuesday, July 9- Friday, July 26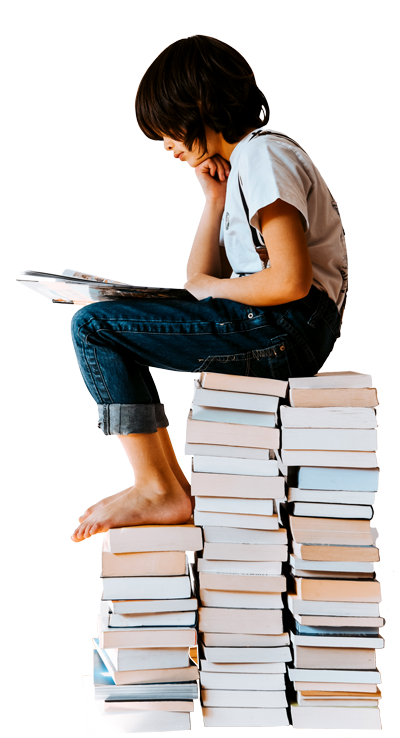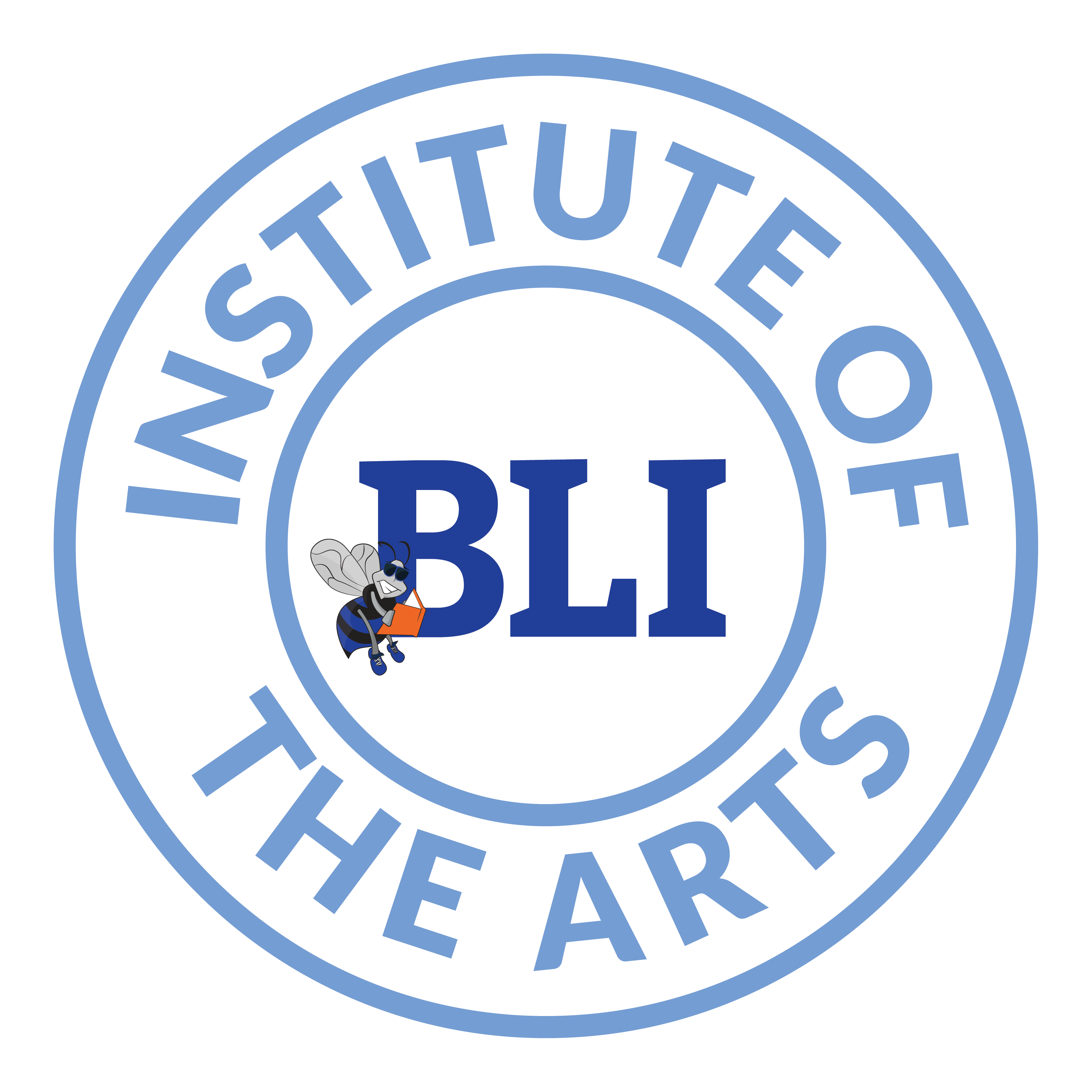 Start the Enrollment Process Today!
Admissions Process:
 Apply by filling out the form.
 Attend a family interview with our founder.
 Shadow day and orientation if selected.
 Welcome to BLI Institute of the Arts!
At our STEM micro school, we are proud to have a team of world class teachers who are passionate about providing the best possible learning experience for our students.
Our team is made up of experienced educators, industry professionals, and artists and scientists who bring a wealth of knowledge and expertise to the classroom. They are committed to fostering a supportive and nurturing environment where students can explore their creative potential and develop their skills in an area of interest. 
Foster Your Child's Creativity and Love of
Learning at BLI Institute of the Arts
A performing arts microschool for children ages 5-16 in Pinnellas Park, Flordia.
for your Child's Chance to Join Our Community.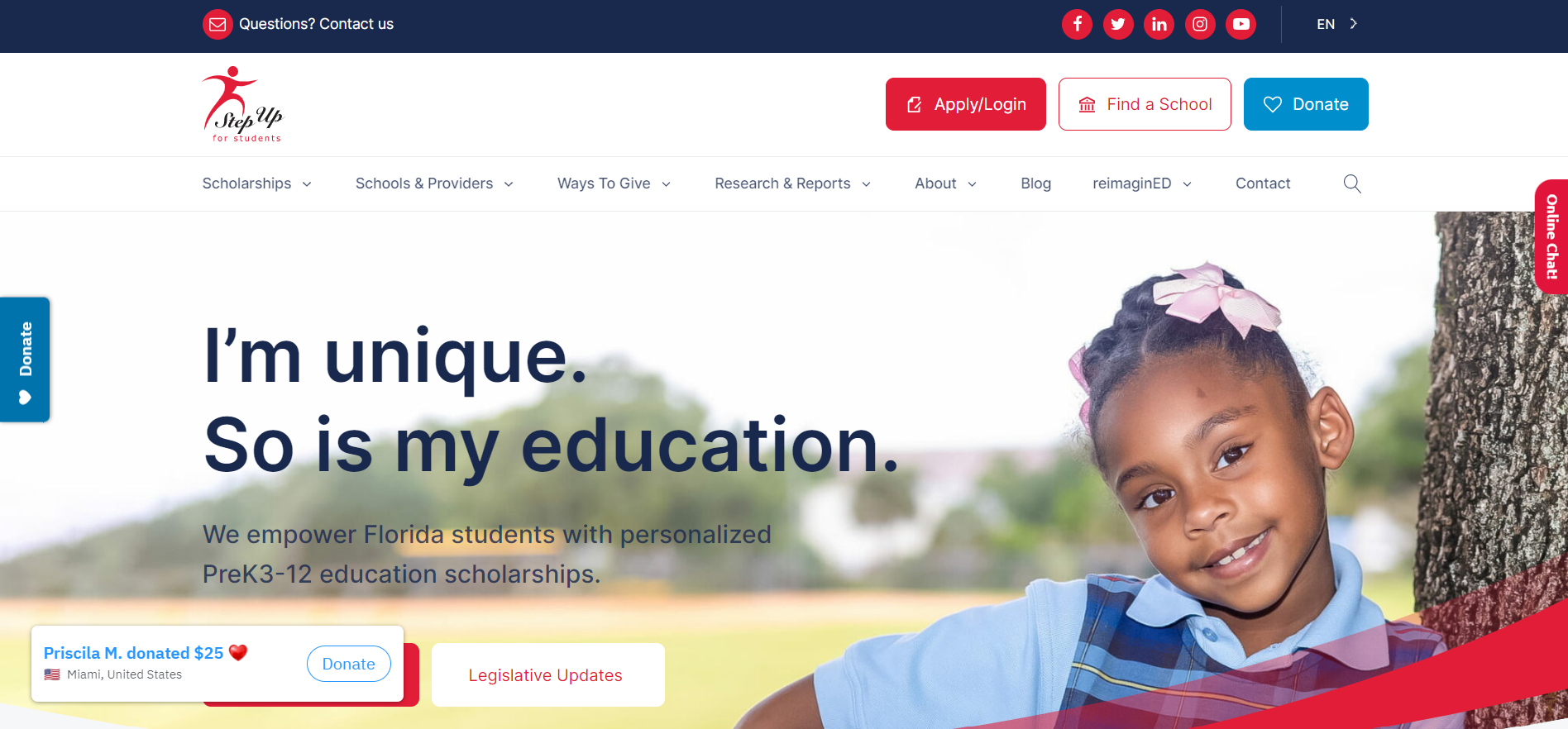 Step Up For Students
We are participating in school choice programs that supply students with scholarships to help them succeed. Visit the Step Up For Students' website for more details by clicking here.
MISSION & VISION
Our mission is to promote self-worth, confidence, and resilience in children through reading, learning, and performing. Leah Veal, a specialist level educator and equity champion, founded the organization so that children from every community will have access to a high-quality education. Our team envisions a world where all children find value in learning and want to help strengthen their community.
OUR STORY
BLI began in 2017 as a one-person initiative, ten students, and a school bus converted into a mobile classroom. Under Ms. Veal's leadership, the organization has grown to  serve over 200 children annually through academic services and 2,000 + through educational products.
Testimonials


Hear why families and teachers choose BLI
"Private tutoring" covers a wide range of services, which are frequently quite expensive and which offer vastly different levels of targeted instruction. It can be difficult to ascertain what you're paying for and whether it has a reasonable likelihood of benefitting your child. BLI Learning Labs is a moderately priced option for both group and individual tutoring, but I would describe my child's experience with BLI tutoring as "priceless." Some businesses promise very specific results in terms of test scores and reading levels — you won't find that at BLI. Instead you will find educators with a different approach, who genuinely want to help kids find a love of learning and a path to success! Martha G.
I enrolled my kids in BLI Institute in the beginning of the school year. The pandemic left a lot of gaps in the foundation of their education and I knew putting them back into a public classroom would only frustrate them and widen those gaps. BLI assesses where they are and that is where the gaps begin to get filled in. My kids are able to feel successful and are no longer intimidated by school. They are choosing to read in their free time because they feel successful while doing so. I am so happy we made this choice! Cynthia M.
I purchased one puzzle and book bundle for my science class and after one week, I purchased 5 more. I use the puzzles and books as learning stations in my room, and my kids love them! BLI's educational products are great for children at various levels of development, being both therapeutic and educational.  This is multisensory learning at its best.  And the innovative packaging is very cool!  Silvia H.
Unlock Your Child's Creative Potential At Our Performing Arts Microschool:
Join BLI Institute of the Arts Today!
Located in Pinellas Park, Florida, we're a microschool for children between the ages of 5 and 16 that specializes in performing arts.
for your Child's Chance to Join Our Community.
In addition to our performing arts microschool, we also offer a wide range of learning resources designed to inspire and engage learners of all ages and abilities. Our products are carefully crafted to help students develop essential skills and knowledge in a fun and interactive way.