Welcome to BLI Institute of the Arts
Introducing a creative space for readers and performers ages 5-16, where they can unleash their creativity and hone their craft in our performing arts microschool!
for the opportunity to join our microschool
BLI Institute of the Arts
BLI Institute of the Arts is a performing arts microschool for children ages 5-16.  We specialize in providing targeted reading instruction and utilize the arts as a way to empower and engage those who learn best through design and drama!  Our team consists of highly trained, creative, and compassionate teachers who take a practical and fun approach to promoting self-worth, confidence, and resilience in children through reading, learning, and performing.
In addition to providing core instruction in ELA, math, and science, we offer a unique learning experience that integrates the arts into all aspects of education. Our students learn graphic design and custom puzzle making, as well as produce and perform up to four plays each year. And they design their own props!
At BLI Institute, we strongly believe that learning should be a fun experience for children of all ages, while also ensuring that learners are prepared for rigorous higher education programs. We do not assign grades or homework, but we keep a work portfolio for each learner including writing samples, photos of team projects, and quarterly assessments in reading, writing, and math.
Our learning design includes a 10:1 student-teacher ratio, and children are grouped into three classrooms for core instruction: a 5 and 6 year old class, 7-11 year old class, 12-16 year old class. All students complete math, grammar, and reading comprehension assignments in our state of the art computer lab one day each week. 
Whether you're interested in our targeted reading instruction or our unique approach to learning through the arts, we invite you to schedule a tour of our institute today. Our certified, creative, and compassionate teachers are dedicated to promoting self-worth, confidence, and resilience in all of our students.
Daily Schedule: 
9:00 AM-9:45 AM
Designing and working puzzles and individualized reading lessons
9:45 AM-10:15 AM
Creative writing
10:15 AM -10:30AM
Morning meeting
10:30 AM-11:00 AM
Music education & reading through the arts
11:00 AM -12:00 PM
Science and math
12:00 PM -12:30 PM
Independent reading and conferring with readers
12:30 PM-1:00 PM
Lunch
1:00 PM-2:00 PM
Student-led STEAM projects
2:00 PM-2:30 PM
Graphic design and screen time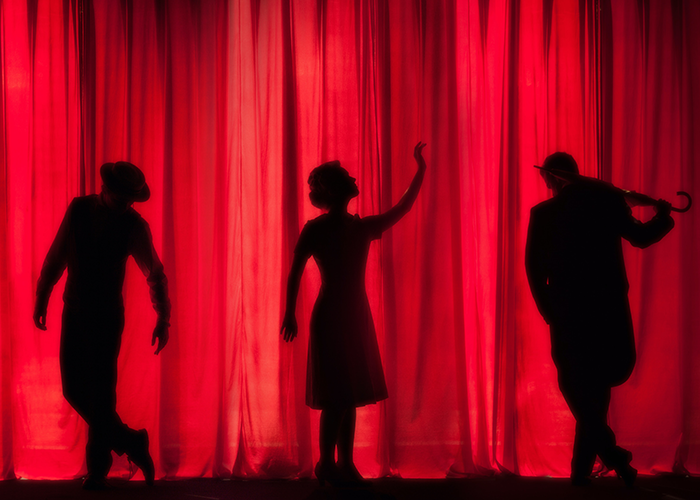 | | |
| --- | --- |
| Year-Round | Summer |
| $8,000 | $2,000 |
Get ready for a summer of creativity, fun, and learning at BLI Institute of the Arts! Enroll your child in our exciting summer program and watch as they develop their skills and explore their passions in a supportive and engaging environment. Our summer enrollment dates are now open, so don't miss your chance to join the BLI community and take your child's creativity to the next level.
Session 1: Tuesday May 30- Friday June 23
Session 2: Tuesday, July 18- Friday, August 11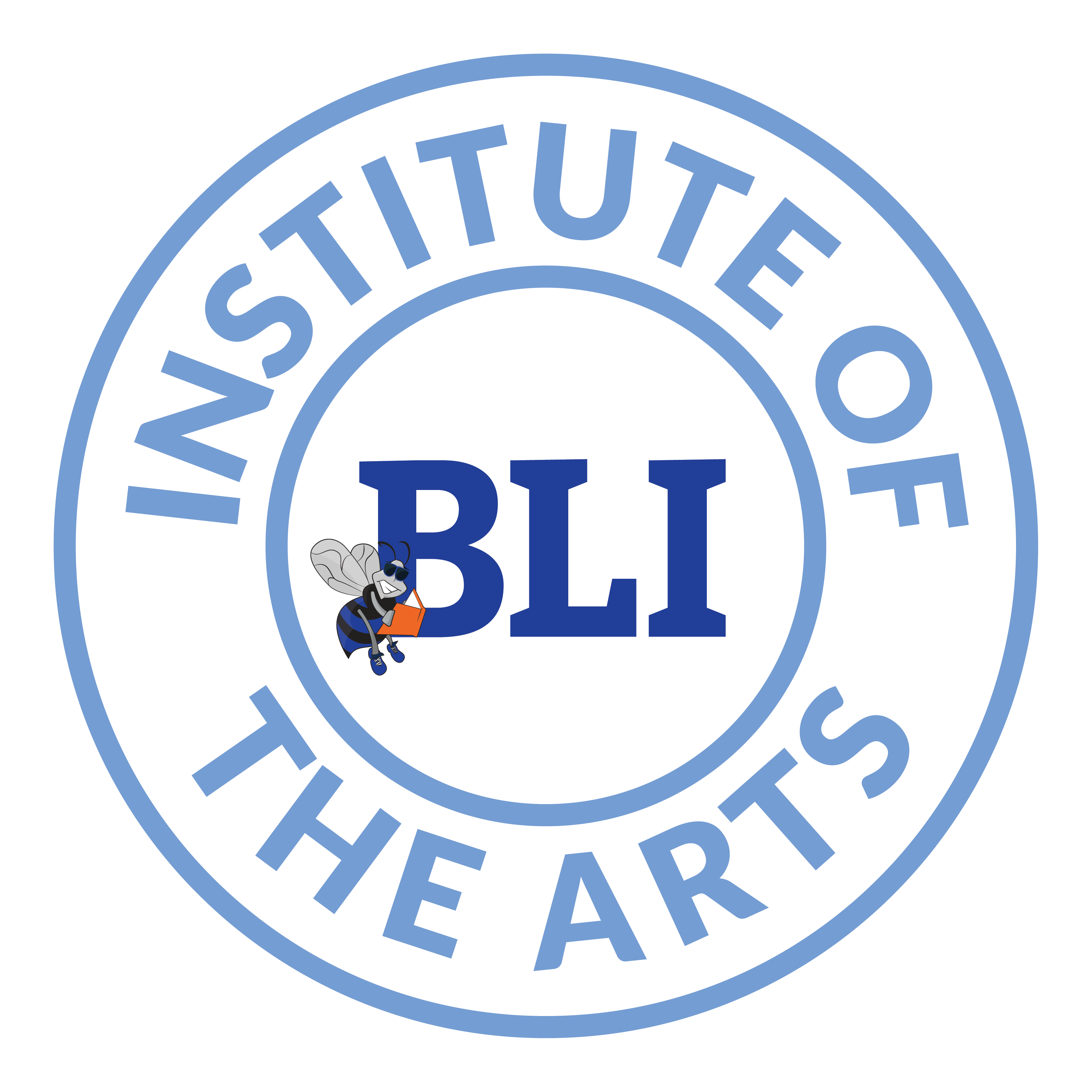 Start the Enrollment Process Today!
Admissions Process:
 Apply by filling out the form.
 Attend a family interview with our founder.
 Enjoy Welcome Week!
 Welcome to BLI Institute of the Arts!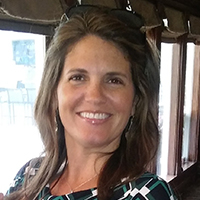 Leah Veal, Ed.S
Founding Executive Director
Ms. Veal is a third-generation educator, former counselor, and founding director of BLI Learning Labs. She obtained her Ed.S from Georgia State University and has twenty-five years of experience in healthcare and education. She is responsible for creating dynamic academic programs, developing relevant, creative, engaging educational products, and strategically collaborating with a variety of stakeholders to ensure that all children have access to a high-quality, inspiring education.
Whether teaching in a Title 1 school or an IB school, Leah sets high expectations for learners and always encourages children to give their best in everything that they do.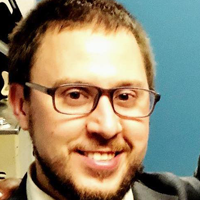 J.W. Merrett
Program Manager/AP
Jacob W. Merrett is a lifelong learner, dedicated educator, and seasoned musician. He joined the BLI team as program manager/AP to use his passion for education to help the youth in our city learn and thrive. In addition to his role with BLI, he is the organist and choirmaster at St. Mary's Episcopal Church and was the Performing Arts Department Chair for over a decade at Lakewood High School in south St. Petersburg, Florida. Mr. Merrett earned the BME from Florida State University, along with certificates in Piano Pedagogy and Sacred Music. He also earned the M.Ed. from USF St. Petersburg. He enjoys biking, kayaking, playing video games with his wife, chasing trains with his son, making faces at his daughters, and lazing about with his dogs.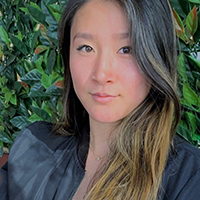 Nayoung Lee
Instructor
Ms. Lee obtained her degree from State University of New York, and she is fluent in both English and Korean. She has 7 years of experience teaching youth and holds a valid Florida teaching certificate. Nayoung plays several instruments, including the guitar, and creates innovative STEAM projects for our learners every day. Learners and staff love working with Ms. Lee!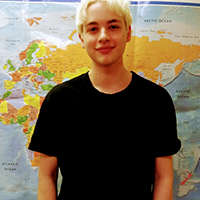 Nathan Seligman
Instructor
Mr. Seligman is a new intern with our program, and he is passionate about reading and learning. He chose our organization because he believes in our mission and is eager to help young learners find the joy in learning. Mr S. enjoys instructing learners of all ages and when youth are working him, they are always engaged! Our staff is thrilled to add another avid reader to our team!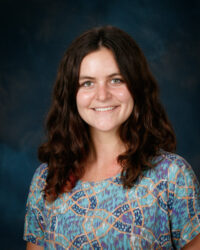 Whitney Barrett
Instructor
Ms. Barrett is an experienced Montessori teacher with a background in sales and marketing. She is a graduate of the University of Kentucky and is committed to driving our mission forward in the Lexington area and beyond. We are thrilled to have her on our team!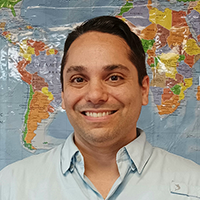 Vince Barone
Instructor
Mr. Barone is a graduate of City University in New York and holds a B.S. in science and an A.S. in physical education. He has over 15 years of experience teaching middle school students and excels at motivating students to challenge themselves in the classroom. He loves math and science and always shares his passion for "learning through doing" with his students. Our BLI family of learners love doing cool science experiments with Mr. B! When not teaching, Vince enjoys hiking and spending time at the beach.
Foster Your Child's Creativity and Love of
Learning at BLI Institute of the Arts
for your Child's Chance to Join Our Community.
MISSION & VISION
Our mission is to promote self-worth, confidence, and resilience in children through reading, learning, and performing. Leah Veal, a specialist level educator and equity champion, founded the organization so that children from every community will have access to a high-quality education. Our team envisions a world where all children find value in learning and want to help strengthen their community.
OUR STORY
BLI began in 2017 as a one-person initiative, ten students, and a school bus converted into a mobile classroom. Under Ms. Veal's leadership, the organization has grown to  serve over 200 children annually through academic services and 2,000 + through educational products. 
Testimonials


Hear why families and teachers choose BLI
"Private tutoring" covers a wide range of services, which are frequently quite expensive and which offer vastly different levels of targeted instruction. It can be difficult to ascertain what you're paying for and whether it has a reasonable likelihood of benefitting your child. BLI Learning Labs is a moderately priced option for both group and individual tutoring, but I would describe my child's experience with BLI tutoring as "priceless." Some businesses promise very specific results in terms of test scores and reading levels — you won't find that at BLI. Instead you will find educators with a different approach, who genuinely want to help kids find a love of learning and a path to success! Martha G.
I enrolled my kids in BLI Institute in the beginning of the school year. The pandemic left a lot of gaps in the foundation of their education and I knew putting them back into a public classroom would only frustrate them and widen those gaps. BLI assesses where they are and that is where the gaps begin to get filled in. My kids are able to feel successful and are no longer intimidated by school. They are choosing to read in their free time because they feel successful while doing so. I am so happy we made this choice! Cynthia M.
I purchased one puzzle and book bundle for my science class and after one week, I purchased 5 more. I use the puzzles and books as learning stations in my room, and my kids love them! BLI's educational products are great for children at various levels of development, being both therapeutic and educational.  This is multisensory learning at its best.  And the innovative packaging is very cool!  Silvia H.
Unlock Your Child's Creative Potential:
Join BLI Institute of the Arts Today!
for your Child's Chance to Join Our Community.

REGISTRATION #: CH53259 A copy of the official registration and financial information may be obtained from the division of consumer services by calling toll free 1.800.HELP-FLA or ONLINE at www.FloridaConsumerHelp.com. Registration does not imply endorsement, approval, or recommendation by the state.
Main Campus
BLI Learning Labs
4820 Park Blvd #5
Pinellas Park, FL 33781
(727) 281-6564
Phone
(727) 281-6564 FL
(859) 205-2800 KY